ATHENS
Discover uniqueness and search for it! Kimon Athens Hotel is located on the edge of the Acropolis, in the picturesque neighborhood of Plaka – the oldest and the most historical district of Athens. Only a few meters distance from the Parthenon, the new Acropolis Museum and the Syntagma Square, with direct access to all public transport services, Kimon Athens Hotel might be the place that "every traveler returns to" for relaxation.
Choose among the 14 diversely decorated rooms and find the one that fits your needs, while enjoying your stay in a cozy and contemporary environment. At the end of an active day you can always relax with a cool drink on the roof garden that boasts mesmerizing views of the Acropolis. Check out the nearby Athens landmarks such as the Acropolis (Parthenon), the New Acropolis Museum, Syntagma Square (Hellenic Parliament) and many more.
Distances of nearby points of interest
Acropolis of Athens (Parthenon): 700 m – 14 min.
Syntagma Square (Hellenic Parliament): 600 m.
Odeon of Herodes Atticus: 1.1 km
Theater of Dionysos: 800 m.
National Archaeological Museum of Athens: 1.8 km
National Art Gallery: 1.8 km
Lycabettus Hill: 1.9 km
Athens Concert Hall: 2.3 km
Planetarium 4.9 km
National Opera of Greece – Stavros Niarchos Foundation Cultural Center: 5.9 km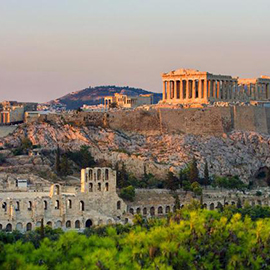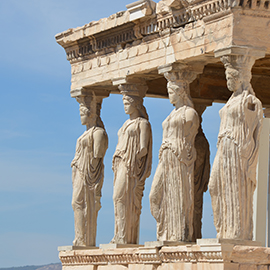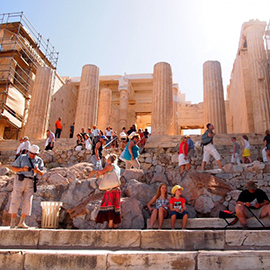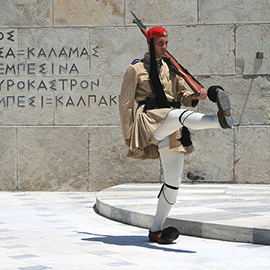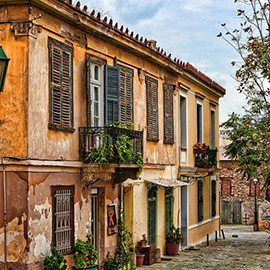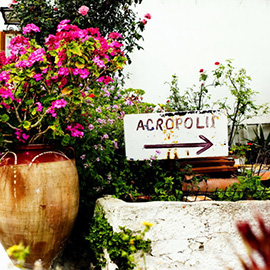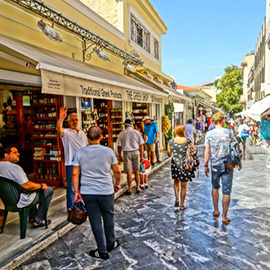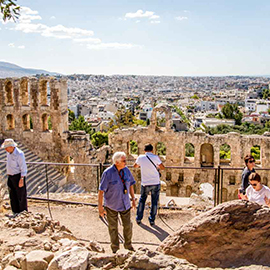 FACILITIES FOR TRAVELERS
Distance of Private Parking: 10m.
Metro station stops:
Syntagma Square Station- 550m – 7 min.
Monastiraki Station – 700m – 8 min.
Acropolis Metro Station – 750m – 9 min.
Drop time By taxi to the Airport: 30 min.
Route with public transportation the Airport: 45 min.
SHOPPING
Andrianou Flea Market: 350m.
Pandrosou Flea Market: 400m.
Ermou shopping street: 500m.
Monastiraki Flea Market: 700m.
Avissynias Square – Antiquities market: 750m
Varvakeios Central Market: 1km
Kolonaki District: 1.2 km.
MUSEUMS
National History Museum: 450 m.
New Acropolis Museum: 750 m.
Ancient Agora of Athens: 750 m.
Benaki Museum: 1.1 km
Museum of Cycladic Art: 1.2 km
Byzantine & Christian Museum: 1.4 km
National Museum of Contemporary Art: 1.6 km
National Archaeological Museum of Athens: 1.8 km
Benaki Museum of Modern Art: 2.4 km
Enjoy your stay in the historic center of Athens & the oldest neighborhood Plaka and live a unique travelling experience.