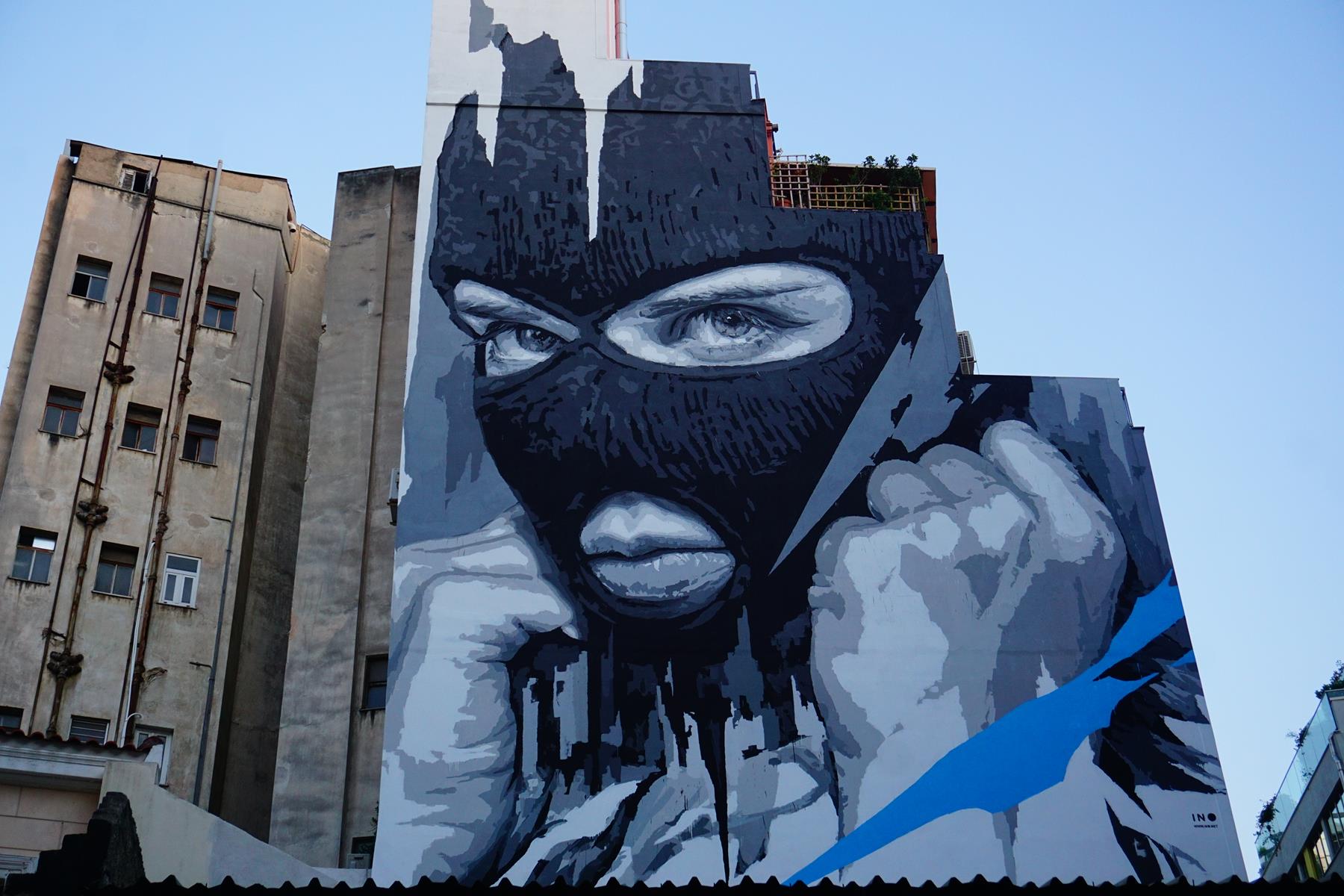 Kimon Hotel Athens suggests alternative tours to discover one of the most vibrant Metropolis in Europe. Explore Athens in a unique way that will leave you with a memorable experience in your book of traveling…
Awesome Athens Experiences
The "glorious city" of antiquity. One of the oldest cities in the world, full of history, the cradle of democracy and culture, and at the same time a modern metropolis, full of vitality and absorbing cultural trends and adapting them to its own character. This is Athens.
Naturally, the contemporary urban religion of graffiti and street art has found fertile ground: tags, throw-ups, wild style graffiti, stencils of political activists, paste-ups, and large-scale murals created by commission or not, all styles of contemporary urban art coexist in this city. A lesser-known side of the town, but for art and street culture enthusiasts, it is a true mecca.
Wandering through the neighborhoods of the Athenian center leaves no street art lover unsatisfied. Whether it's in neighborhoods where the city's past merges with the present, such as Kerameikos and Monastiraki, the legendary districts of Psirri and Exarchia, or Metaxourgeio, one of the first neighborhoods to be redeveloped outside the historic center, looking carefully at the walls you can admire impressive large murals and get lost in narrow alleys looking for hidden gems by talented Greek and international urban artists. If you know where to look, the list is enormous and you'll never get bored!
But perhaps the best option is to opt for an organized walk with the Awesome Athens Experiences team, who has been specializing in the subject for the last five years. Kalliopi and Thomas provide street art walks in the neighborhoods of Athens and at the same time they organize a number of street art-focused events such as festivals, murals, art workshops, and other visual art interventions. Born and living in Athens, they are passionate about the city and the international street art scene, which is why they often travel around the world photographing contemporary urban art. By choosing a walk with them, you will have the opportunity to see an alternative side of the city, full of color and art, to get to know the context in which all these impressive works were created, and to learn many insights from the Athenian street art scene, one of the most impressive on the planet!